THE MENTAL DAMAGE CREATED BY SEPARATING CHILDREN FROM THEIR PARENTS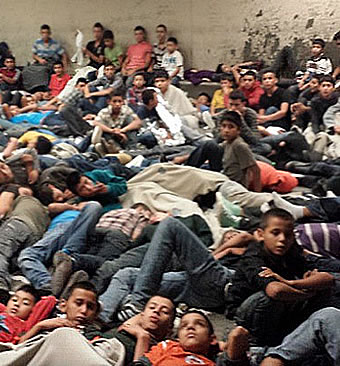 The children who have been forcibly torn from their parents at United States borders have more trauma to endure than the parting itself. More likely than not, they will face a lifetime of painful consequences from the terror and neglect they've suffered and continue to suffer every minute they continue to be kept from their families. Aside from the intuitive sense of wrong that arises from a basic human heartache felt when we hear the cries of innocent, uncomforted children, there are decades of attachment research showing us just how serious the consequences will most likely be for these kids.
To create traumatic separations from parents affects a person's attachment system and ability to trust throughout their lifetime. Moreover, the conditions, the treatment, and the care these kids are currently being kept under are unlikely to provide any sense of safety, let alone the security every child needs to thrive. As the World Health Organization (WHO) warns, "Inadequate, disrupted and negligent care has adverse consequences for the child's survival, health, and development."
Attachment research shows us that what children need to thrive is to feel safe, seen, and soothed. How can children who are being lifted from their parent's arms, stripped of their toys, and taken into strange circumstances, feel safe? How can they feel seen when the person speaking to them doesn't even speak their language? Or soothed when their cries are being echoed by other helpless children and ignored by powerful...