NEW STUDY EXAMINES THE MATERNAL STRESS OF MEXICAN AMERICAN MOTHERS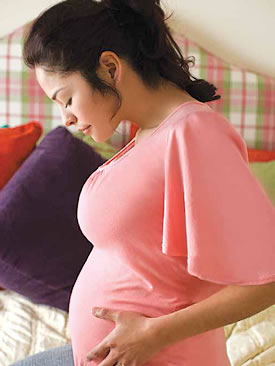 A Cal State San Marcos professor is wrapping up a four-year, federally-funded study – with the help of some two dozen students – that examines the factors contributing to high levels of stress and depression among Mexican-American mothers adapting to American culture.
What they're finding may make you a little more appreciative of your mom this Mother's Day.
Maternal depression affects an estimated 10 to 15 percent of moms nationwide, but that number rises to nearly 50 percent in Mexican-American women, said CSUSM Assistant Psychology Professor Kimberly D'Anna-Hernandez.
"We're trying to understand what it is that may account for such a dramatic increase in this population," D'Anna-Hernandez said.
The study is twofold. In one part of the study, CSUSM students track pregnant women starting in their first trimester at clinics in San Marcos. The subjects are surveyed several times during their pregnancy to see how their attitudes over cultural values and levels of anxiety have changed, and researchers also measure the level of cortisol, also known as the "stress hormone," in the subjects' hair and saliva.
Graduate and undergraduate students have followed, surveyed, and tested nearly 200 pregnant Latinas since the study began in 2013, they hope to research a total of 250 before they are done later this year. "We follow them throughout their pregnancy and until their babies are six months old," said graduate...