CHICANO MUSIC FESTIVAL: SU TEATRO PRESENTS 20 YEARS OF CHICANO SOUNDS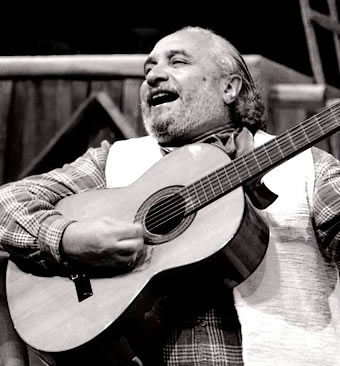 20th Annual Chicano Music Festival and Auction ( July 28–31 )
It's already the 20th Anniversary of the Chicano Music Festival and Auction!
The 2016 Chicano Music Hall of Fame Awards will take place at Su Teatro Cultural & Performing Arts Center located at 721 Santa Fe Drive in Denver, CO.
Established in 2002, The Chicano Musical Hall of Fame honors musicians who have contributed to keeping Spanish-language music flourishing in Colorado. Throughout the years, Su Teatro has honored Colorado musical luminaries ranging from Paco Sanchez and Eva Nuanez to La Familia Coca, Freddie Rodriguez Sr., and last years recipient Manuel Roybal.
CALL FOR NOMINATIONS
Su Teatro Cultural & Performing Arts Center announces its Call for Nominations for the 13th Annual Chicano Music Hall of Fame Awards.
Anyone can nominate a musician; a producer or even a physical or organizational entity that they feel represents a significant contributor to Chicano Music. The focus of the HOF is on Colorado musicians, so national musicians although influential are ineligible unless a significant portion of their work and influence was in Colorado.
Only nominations submitted by email are considered. Send submissions to: CMHOF@suteatro.org by July 10.