EMILIO ESTEFAN WRITES SONG 'WE ARE ALL MEXICAN' TO PROMOTE LATINO UNITY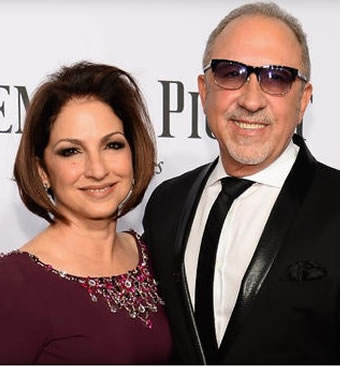 The artist said that 'We're All Mexican' is a way to show the world what Mexicans and the U.S. Latino community and have done for America.
Veteran music producer Emilio Estefan says he wrote a song called We're All Mexican to celebrate the achievements of Hispanic people in the United States.
Speaking in Spanish on his Facebook page Thursday, Estefan said the song is a way to "show the world the pride we have, not just for the Hispanic community, but all Mexicans for all they have done for this country".
He said the song carries a message of unity: "It's about love and the love we feel for this country."
Estefan told Billboard that the new track will feature his wife, Gloria Estefan, and other Hispanic entertainers, including Carlos Santana and Wyclef Jean.
"There's a message being sent out to the world where people are giving opinions that are plain wrong," he said. "We need to lift up our pride and show the world what we're doing."
---
Emilio Estefan is a Cuban-American, of Syrian Lebanese and Spanish ancestry. As a musician and producer of music he has won 19 Grammy Awards.