NO INDICTMENT FOR TX POLICE OFFICER WHO KILLS UNARMED MEXICAN MAN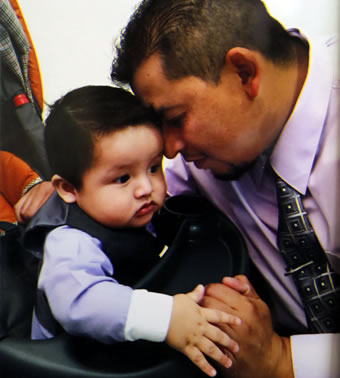 A Texas grand jury will not indict a police officer in the shooting death of an unarmed Mexican man which has made headlines in the U.S. and Mexico.
Ruben Garcia Villalpando, an undocumented Mexican immigrant, died Feb. 20 after Grapevine Police Officer Robert Clark shot him twice in the chest. A dashcam video released by authorities shows Villalpando with his hands up moving toward the police car as the officer tells him to stop moving. Two shots are then heard on the video. The family's attorney explained that Villalpando had been intoxicated and had run from the police, but said the father of 4 did not deserve to die.
The Mexican government condemned the fatal shooting. The Tarrant County District Attorney's Office said the shooting was a "disproportionate use of lethal force that results in the unnecessary loss of life and erodes the trust that should exist between the authorities and the communities in which they operate."
Villalpando's widow Martha, who is a manager of a printing press, and other family members and friends said recently in a Spanish-language interview that Villalpando was a church-going family man who only drank occasionally and who might have been afraid of the traffic stop due to his legal status. She said she would miss him surprising her at work with the kids. "Most of all I'll miss his presence," said his widow.