NEW PUNKS OF LA: SOUTHERN CA LATINO TEENS ARE SHAPING NEW MUSIC SCENE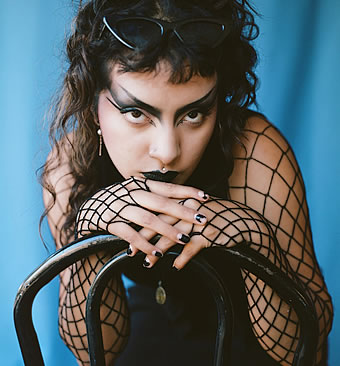 The city of Los Angeles is steeped in a rich punk tradition that dates back to the late 1970s. The films that make up "The Decline of Western Civilization," by Penelope Spheeris, are among its most compelling visual documents.
In the first of the series, Ms. Spheeris tells the story of Hollywood at the end of the 1970s, when Black Flag, the Germs, X, Fear and other bands were coming up. By the third installment, which fast-forwards almost two decades to the mid-'90s, the scene had changed somewhat. In that film, the faces are fresher, the band names are new.
Still, the defining characteristics remain consistent. Alienation with mainstream life and culture prompt the new generation of punks to dress in the same ripped clothes covered with band patches and carry the same attitude as their antecedents. In both films the punks are largely white, teenage and male.
Though many aspects resonate in the punk scene today, the demographic has shifted considerably since the time of the last "Decline" film. These days, at many punk shows in Los Angeles, much of the crowd is Latino. This is in part because of population shifts: Latinos now account for more of California's population than any other ethnicity, and Los Angeles County has the largest Latino representation of any county in the United States.
Many of the musicians and show organizers are based in outlying areas of the city. Areas east of Interstate 110...