HOW THE CHICANA FOUNDER OF LATINA MAGAZINE IS DIVERSIFYING HOLLYWOOD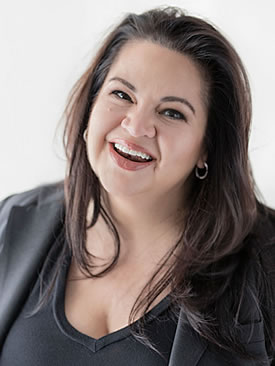 Christy Haubegger, CAA talent agent and founder of Latina Magazine, explains why diversity & the inclusion of Latinos are keys to Hollywood's future success.
Hollywood is putting more effort than ever before into increasing diversity on and off screen. But there's still a long way to go. Back in 1996, Christy Haubegger saw a similar problem in the magazine world — there were no American magazines that targeted a Latina audience or that had Latinas on the cover.
So she founded Latina magazine, an English-language beauty, fashion and entertainment magazine for bilingual, bicultural Hispanic women. These days, Haubegger is head of multicultural business development at Creative Artists Agency, one of Hollywood's top talent and literary brokers, where her job and mission is to diversify Hollywood on and off screen. Following is an transcript of Haubegger's conversation with radio host Kai Ryssdal.
Kai Ryssdal: So you have been in, I guess you could say, the business of getting this society, but also Hollywood, more multicultural for a long time now, right? Fifteen years at CAA and 20 years or so since you founded Latina magazine. How are we doing?
Christy Haubegger: Well, you know, it's interesting. I think that if you'd told me in 1996 when we launched Latina that 20 years from now you're going to be having the same conversation, I would have said "Oh, there's no way people are going to totally get it by then." Like when the 1990 census came out there was a Time magazine cover that said, "Oh, this is going to be the decade of the Hispanic," which I think apparently got rescheduled...