The Smithsonian Institution Is Opening Its First Permanent U.S. Latino Art Gallery In 2021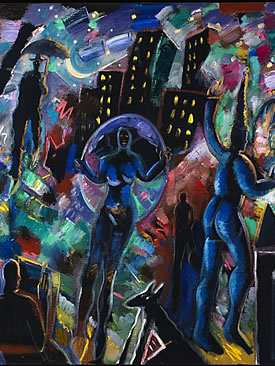 The Smithsonian Institution is one of the most known museum and research centers celebrating numerous American achievements from all walks of life. Started in 1997, the Smithsonian Latino Center has never had a physical location. According to the website, the center has worked collaboratively with other Smithsonian properties to include temporary exhibits featuring American Latinos and their achievements. That's all about to change with the announcement that the Smithsonian will open its first gallery focused on the U.S. Latino experience, in the National Museum of American History.
The new gallery space will explore Latino identities and include bilingual exhibits exploring the history and contributions of American Latinos. The first exhibit will be called "Making Home: Latino Stories of Community and Belonging," and highlight the various contributions of Latino cultures in North America and their influence around the world. This will mark the first time a permanent gallery space will be offered at the National Museum of American History highlighting the Latino community.
A $10 million donation toward the gallery was made from members of the Molina family, who dedicated the donation in memory of their father, Dr. C. David Molina, the founder of Molina Healthcare.
The gallery will have a distance-learning component where people can learn about Latino history from anywhere through podcasts, a mobile broadcast and a Smithsonian Latino Center app. These are all efforts by the Smithsonian to increase its Latino representation. They will include recent highlights of Latino artists and...