Famous Waltz Once Attributed To Strauss Actually Composed By An Indigenous Mexican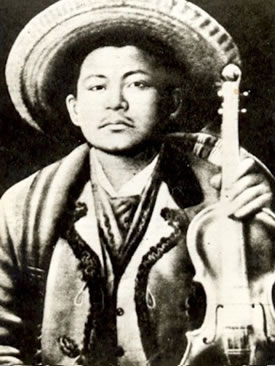 The waltz is typically associated with composers from German-speaking countries. The word waltz is, after all, German. Viennese composers like Beethoven and Schubert composed waltzes. Viennese composer Johann Strauss II was known as the "Waltz King."
But at the same time that the Viennese were waltzing around ballrooms and clinking their champagne glasses, the people of Mexico were enjoying waltzes, too, many of which were composed in Mexico.
One of the most famous waltz composers in Mexico was Juventino Rosas. He was born in 1868 in Santa Cruz de Galeana to parents who were Otomí. The Otomí people are one of many indigenous groups in Mexico. In 2015, over 25,000,000 people living in Mexico identified as indigenous.
When Rosas was very young, his father brought him to Mexico City, where he got work as a musician and later composed salon music, including many waltzes. His most famous waltz is "Sobre las olas, " which means "Over the waves." An article published in El Economista claims the waves to which the composition refers are not on the sea, but a river near Mexico City. Hear "Sobre las olas" below.
During Rosas's life and immediately after, "Sobre las olas" became internationally popular. It was also the first of Rosas's works to be recorded on a double-faced, 78 r.p.m. record. It was so popular in Europe that it was attributed to the Waltz King himself according to Oxford's Grove Music Online.