RON ROBLEDO SEEKS TO MAKE 1ST MAINSTREAM MEXICAN AMERICAN SUPERHERO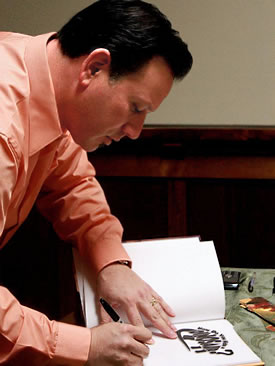 Ron Robledo is an award winning author of children's books, professor at the Art Center College of Design, and member of the Pasadena Mexican American History Association
LOS ANGELES - In the world of "mainstream" comic books, most anyone you speak with knows that the vast majority of superheroes are most usually based on the East Coast. In Marvel Comics, Manhattan is normally used as the main setting for their huge assortment of characters. Whereas in DC Comics, the preferred setting is either in Metropolis or Gotham, with both of these locations being strong surrogate names for New York City.
More so, the birth heritage of these mainstream superheroes is almost always portrayed to be that of a white man or an extraterrestrial being that's arrived from some far away world.
Given the quickly changing demographics of our planet, it's quite surprising that there's not already an huge assortment of superheros reflecting in the least - the great diversity of ethnic groups that are easily seen in America today. This is especially true regarding U.S. Latinos when one considers our exponentially growing population and economic clout.
Last year, the MPAA (Motion Picture Association of America) reported that in 2015 American Latinos accounted for 23% or nearly one quarter of all domestic movie tickets sold. This despite the fact that Latino Americans are only 17% of the U.S. demographic.
Often, depending on the specific genre, ticket sales to U.S. Latinos are even higher than the one quarter figure given. This is especially true when it comes to the blockbuster genres of both action adventure and superhero films.
So what does this all mean in terms of the representation of Latinos in future superhero films? Simply put, it means there's a Latino superhero coming to your home in the near future. It is inevitable; and, it all begins with the writer. In this case, Ron Robledo is the man.
Ron Robledo Creates "The Wolf" - A Superhero for both Los Angeles and the U.S. Latino Community
The idea for a superhero came to Ron several years ago when a female friend of his was in an accident. Her car flipped over landing on her sister. His friend had a quick rush of adrenaline to then lift up the car thus freeing her sister. This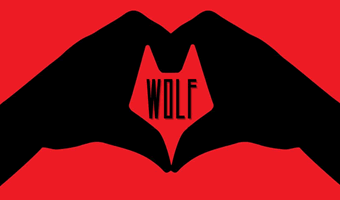 accounting of abnormal strength gave Ron the inspiration to create a crime fighting superhero who could sustain a constant rush of adrenaline. Hence, the story of Rudy Villalobos, an 18 year old Los Angeles high school student, a.k.a. "The Wolf" was born.
Ron Robledo states that he hopes the The Wolf comic book and character will become the "first Mexican-American superhero to go mainstream." He further explains that just as his character is a proud Mexican-American, he also "bleeds red, white, and blue." It should be noted that the main characters in The Wolf comic book series are of diverse ethnic backgrounds. Robledo says "I am not asking for people to back this project just because the character is a minority. I believe this is a good story with great characters." To say this type of comic book emphasizing unity and a superhero for L.A. is long-overdue is an understatement. To help make The Wolf a reality, visit Ron's Kickstarter page.