CAN TRUMP USE EMERGENCY POWERS TO BUILD THE U.S. MEXICO BORDER WALL?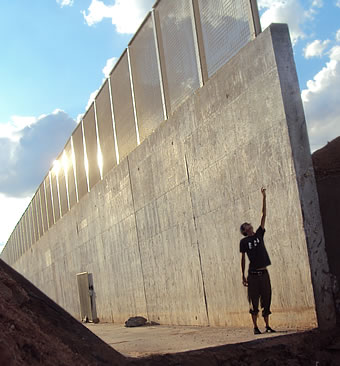 President Trump has suggested that he might resort to using "emergency" powers to build his border wall if he is not able to reach agreement on funding with congressional Democrats.
"We are looking at it very strongly," Trump told reporters on Sunday. "We're looking at a national emergency, because we have a national emergency."
The president does have broad powers to act in a crisis situation, but those powers are not unlimited. And critics say Trump should be careful about invoking them in this instance.
Here are five facts about Trump's emergency powers and the border wall.
1. What are a president's emergency powers?
There are dozens of laws that give the president special powers to act in an emergency. For example, in an emergency, the president is allowed to divert money to military construction projects, which could conceivably include the border wall.
"Declaring the emergency is pretty easy," said Elizabeth Goitein, co-director of the Liberty and National Security Program at the Brennan Center for Justice. "There aren't a lot of legal limits on his ability to do that, frankly, even if there isn't a real emergency happening."