LATINOS LEAD ON CLIMATE CHANGE SHAPES THE PARIS CONFERENCE AGREEMENT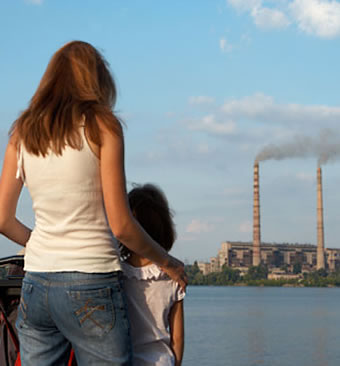 Close to 200 countries came together in Paris last week to sign a ground-breaking agreement to tackle climate change. For the first time in history, the world has united to cut dangerous pollution and accelerate the shift to clean, renewable energy. This shared commitment will help all of us leave our children and grandchildren a healthier planet and a brighter future.
I attended the Paris climate talks and was lucky to be among the thousands of people there from around the globe pushing for climate action. As someone who has worked to elevate Latino leadership on climate, I was especially inspired by the role Latinos played at the talks. Latino heads of state, mayors, business executives and climate-justice advocates from the U.S. and Latin America made their voices heard in Paris, proudly pointing to their commitment and work to date and calling for an ambitious global agreement.
In the midst of the talks, Peru's Minister of Environment Manuel Pulgar-Vidal Otalora laid flowers at the base of an ice sculpture symbolizing the rapid melting of glaciers in the Andes Mountains. "We are trying to say to people that in their hands lies the solution," he told the assembled crowd.
Latinos across the Western Hemisphere have embraced this message. Poll after poll shows that U.S. Latinos overwhelmingly support climate action. One survey found that nine out of 10 Latinos in the U.S. favor President Obama's plan for cutting carbon pollution from..