'Trump! Trump! Trump!' Yelled As White Attacker Beats Hispanic Man & Muslim Student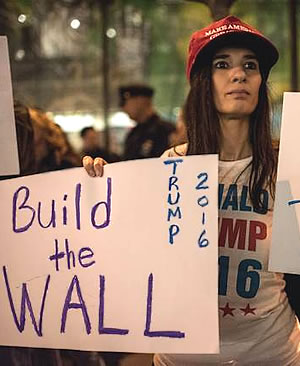 It was just another late Friday night at Wichita State University — so late that it might have been early Saturday. Khondoker Usama, student body vice president, took a break from partying to go to a local Kwik Shop to get a snack and some gas. And it was there that he said he ran into a Donald Trump supporter with a chip on his shoulder.
Usama first noticed the man — white, in his 20s or 30s, motorcycle in tow — because the motorcyclist was berating a black man who Usama thought had asked for some gas money.
"The man was yelling at the African American guy, calling him a lazy ass, saying, 'You guys don't work,'" Usama told The Washington Post in a telephone interview. "He was using racial slurs."
Then, the man turned his attention to Usama, a 23-year-old Muslim senior from Bangladesh, and his friend, a Hispanic male. He pulled his bike in front of Usama's green Acura.
"We both have brown skin color," Usama said. "… He said, 'Hey you brown trash, you better go home.'"
Usama said his friend replied: "It's my country. Who the hell are you to tell me, 'Go home?'" The man pushed Usama's friend and said, according to Usama: "Say that again." Usama's friend pushed back.