NUESTRA COMUNIDAD: ASIAN AMERICAN & LATINO AMERICAN COMMUNITIES UNITE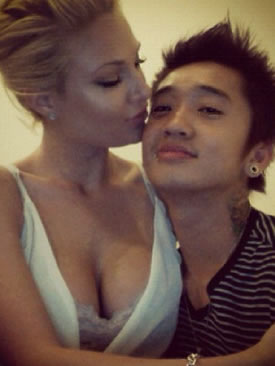 ATLANTA - Inside the kitchen of a Korean restaurant in Duluth where Amilcar López has worked for the last six years, the young cook can be heard speaking two languages different from his native tongue.
Originally from Guatemala, López started out washing dishes and is now the head cook of 22 Korean dishes at the restaurant inside Gwinnett County's Super H Mart. Approximately 30 percent of the state's Korean population resides in this county.
For the most part, López is able to communicate with his coworkers in English. "They're very different than Latin Americans, because even though there is trust and friendliness there, they are very serious and don't like a lot of noise, but they treat others well and pay well, and they like to work," said López.
On the other hand, the sounds of Mexican and salsa music happily fill the air in the fish section of Chinese supermarket Great Wall, where all the vendors are Hispanic.
The Asian and Hispanic communities coexist in Georgia, but they are separated by language and culture, among other characteristics. They are united by a common use of English, work and the ongoing battle to obtain a legal status in the country.
Asian communities are beginning to reach out to the Hispanic population for a variety of reasons: Latinos outnumber Asians (9.3 perceent and 3.8 percent, respectively) and the Hispanic workforce incorporates well into Asian supermarkets and restaurants.