LATINOS DIE ON THE JOB MORE THAN ANY OTHER GROUP IN AMERICAN SOCIETY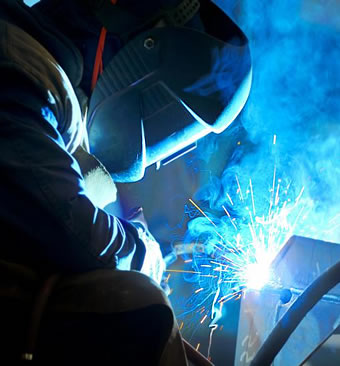 An AFL-CIO study also found that women suffered two thirds of injuries from workplace violence.
Latino workers are more likely to die on the job, according to a new study.
While the death rate decreased from last year's AFL-CIO report, it is still 9 percent higher than the average rate. Out of 4,821 work-related deaths in 2014—averaging 13 deaths a day—804 were Latinos, most of them immigrants.
"Latino working people should not have to risk their lives to make a living and support their families," AFL-CIO President Richard Trumka wrote in a statement. "Yet every day, millions of hardworking Latinas and Latinos are forced to work with little to no workplace safety protections while big businesses and corporations profit off our lives."
The most dangerous industry is by far construction, the deaths mostly caused by transportation. Landscapers, truck drivers and agricultural workers reported the next highest number of deaths among Latinos.
The report also found that women suffered two thirds of injuries due to workplace violence.
The report was released Wednesday, one day before Workers Memorial Day.