TREATMENT OF IMMIGRANTS IN MEXICO MUCH WORSE THAN ANY OTHER COUNTRY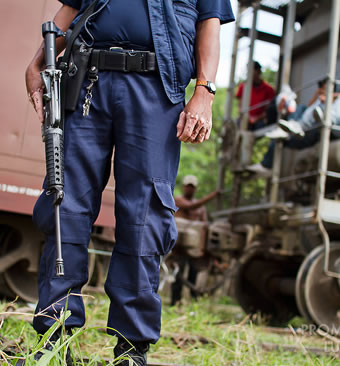 TEQUISQUIAPAN, Mexico — Hernandez Martinez came to Mexico to escape a brutal drug cartel in Honduras, but his treatment in Mexico isn't much better. On May 30, local police robbed him and then threw him and five other migrants from Central America off of a moving train in this town about 100 miles northeast of Mexico City.
"The police took all the money I was carrying," the 41-year-old woodcutter said of the $120 he had borrowed from several relatives to make the journey. "Now I don't have a penny. There is nothing to go back to." Martinez said four other Hondurans he was traveling with had been taken away earlier in Oaxaca, south of here, by local gang members "in front of (Mexican) authorities."
While Mexican politicians complain about the mistreatment of Mexican immigrants fleeing to the United States, Mexico is far more abusive toward Central and South American migrants like Martinez who seek asylum or want to pass through to the U.S., human rights groups allege.
Many of the tens of thousands of refugees fleeing violence in their home countries, "are routinely preyed upon by both criminal organizations and corrupt government officials in Mexico," the Washington Office on Latin America, a non-profit rights group, said in a report issued in May.
Martinez said he fled Honduras after a...