The 'Trump Factor' Inspires Latino & Asian Voters, But Will They Vote In Local Elections?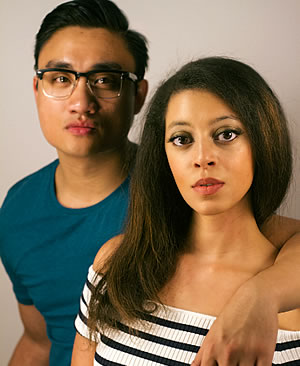 When Gloria Ramirez Arias of Fresno filled out a ballot for the first time in 2012, she included her choice for president and a few other races with names she recognized, but left much of the page blank. In the end, she didn't even turn it in.
Ramirez Arias, 34, said that won't happen this election because she now understands why her vote matters, especially when it comes to local issues. That's thanks, in part, to Republican presidential candidate Donald Trump.
"I think the whole Trump effect is making awareness of other things either that I was not exposed to, or maybe that I was exposed to at one point but I didn't think affected me," she said. "I'm educating myself and doing everything I can for this election."
With just a couple of weeks before the Nov. 8 balloting, it's clear that the contentious presidential race has spurred members of underrepresented groups to register to vote. Statewide, significantly more Latinos, Asian Americans and young people – groups with historically low turnout rates – voted in the June primary than in 2012.
Experts say the representation gap hasn't narrowed enough to fully mitigate the disparity between older white voters and, essentially, everyone else. But in a place like the central San Joaquin Valley, where the majority of residents are people of color, increased turnout among those groups could sway some local races.
The question is, will the increased interest in the presidential race trickle down to local politics?