FOR MANY LATINOS, HISTORIC ELECTION TURNS INTO UNIMAGINABLE NIGHTMARE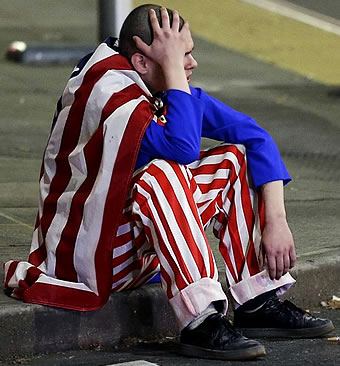 Manuel Acosta wanted to believe the time had finally come.
For three decades, many Latinos felt American politicians targeted them. There was Proposition 187, the 1994 California measure denying public services to immigrants in the country illegally. That was followed by voter-approved bans on affirmative action at state universities as well as bilingual education.
Now, Donald Trump seemed to be attacking Latinos — especially Mexican immigrants — to electrify his presidential campaign, calling them criminals, rapists and drug dealers. He promised mass deportation and a "big, beautiful wall" along the Mexican border.
America would not abide this, Acosta and many others believed. The morning of the election, polling experts predicted that Latinos, with their rising voter numbers, could be the ones to defeat Trump. Instead, before the sun broke Wednesday morning, many found themselves, once more, grieving and shocked.
"It's a depressing reality check," said Acosta, a financial analyst from El Sereno. "We're still the underdog, despite how much power and clout people assume we have."
As the weight of the defeat sank in, many Latinos feared for loved ones who could be deported or face...