7 Year Old Migrant Girl Taken Into Border Patrol Custody Dies of Dehydration, Exhaustion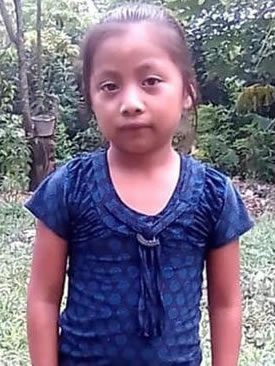 Just 7 years old, Jakelin Amei Rosmery Caal Maquin was picked up by U.S. authorities with her father and other migrants this month in a remote stretch of New Mexico desert. Some seven hours later, she was put on a bus to the nearest Border Patrol station but soon began vomiting. By the end of the two-hour drive, she had stopped breathing.
Jakelin hadn't had anything to eat or drink for days, her father later told U.S. officials.
The death of the Guatemalan girl is the latest demonstration of the desperation of a growing number of Central American families and children showing up at the U.S.-Mexico border, often hoping to claim asylum, and it raises new questions about how well authorities are prepared.
Customs and Border Protection said Friday that the girl initially appeared healthy and that an interview raised no signs of trouble. Authorities said her father spoke in Spanish to Border agents and signed a form indicating she was in good health, though a Guatemalan official said late Friday that the family's native language was a Mayan dialect. CBP Commissioner Kevin McAleenan said agents "did everything in their power" to save her.
The episode drew immediate questions from members of Congress and others about whether more could have been done. There were only four agents working with a group of 163 migrants, including 50 unaccompanied children, and only one bus to take them to the nearest station 94 miles away. The protocols the agents followed failed to alert them to any signs of distress until it was too late.