TRAINER JAVIER MENDEZ: CAIN VELASQUEZ 'IS GONNA KILL' FABRICIO WERDUM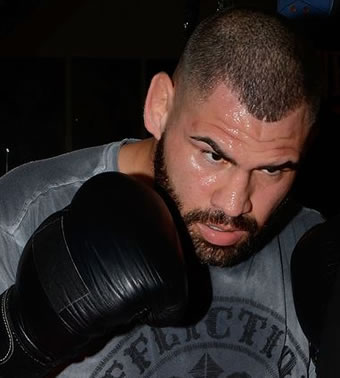 Cain Velasquez's trainer Javier Mendez believes that the reigning UFC heavyweight champion is on another level than his Brazilian challenger.
This Saturday, Cain Velasquez will finally return to the Octagon and take on some unfinished business with former TUF Latin America rival coach Fabricio Werdum. The two were scheduled to fight in the UFC's debut in Mexico City in November last year. Velasquez pulled out with a knee injury though and Werdum faced replacement Mark Hunt, whom he beat to win the interim heavyweight title.
Velasquez and Werdum will finally meet to unify their belts, again in Mexico City, at UFC 188 this weekend. Despite this being Velasquez's first fight in over 20 months, his trainer, American Kickboxing Academy's Javier Mendez, is "very confident in this one", as he told MMA Fighting.
"He's gonna kill him. Werdum has no chance. Cain's gonna do what he wants to do with him. Junior dos Santos is still the biggest threat to Cain Velasquez. In all respect to the other guys, Cain and Junior are at another level. I'm stating facts. Come June 13, Werdum can prove us wrong. But I don't think he will."
Mendez, who is Velasquez's striking coach at AKA, gives Werdum credit for his improved standup, for being "well rounded" and maybe being "the best guy at taking someone down without having any wrestling experience". But he also feels, that against Velasquez or Dos Santos, he doesn't stand a chance.
ADDITIONAL COVERAGE ON UFC 188 "CHAMPION VS. CHAMPION" CAIN VELASQUEZ VS FABRICIO WERDUM