SONNY MADRID: FOUNDER OF LOWRIDER MAGAZINE DIES IN HOMETOWN AT AGE 70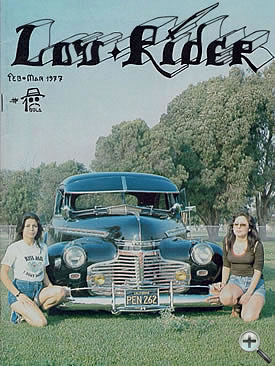 SAN JOSE -- Mario "Sonny" Madrid, a San Josean who founded Lowrider Magazine and chronicled the growth of Chicano-style cruising into a worldwide phenomenon, has died after a two-year battle with cancer. He was 70.
"It wasn't just about cars," said Charley Trujillo, the head of Chusma House publications in San Jose and a longtime acquaintance of the magazine publisher. "It was more like a literary thing at the beginning."
Riding a wave of Mexican-American pride that started in the 1960s, Lowrider Magazine hit the newsstands in 1977 with a unique blend of political and cultural writings and photographs of extravagantly restored vintage cars carefully lowered to cruise mere inches above asphalt boulevards across the Southwest.
One of Madrid's sisters, Irene Morales, said her brother came up with the idea of publishing the magazine when he was promoting dances in San Jose and advertising them with leaflets that included photos of lowrider cars.
"People started asking him for more than leaflets," Morales recalled. "Suddenly, Sonny's brain lit up."
Morales said he borrowed $4,000 from their mother to launch the magazine, which grew to a circulation of about 100,000 in a matter of a few years and was distributed widely in Mexican-American communities from San Jose to Brownsville, Texas, and then the Midwest...