UNSUNG HEROS: CHICANO TEEN WHO LIVED IN WWII JAPANESE INTERNMENT CAMP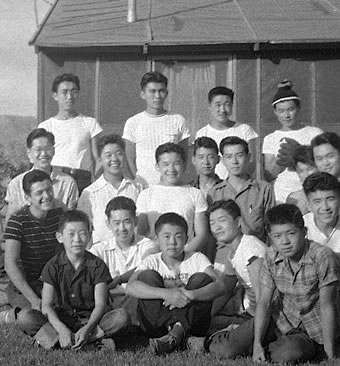 In one of the most shameful chapters of this country's history, President Franklin D. Roosevelt issued an Executive Order that forced thousands of Japanese and their American-born children into internment camps in 1942 as retaliation for Japan's attack on Pearl Harbor. At the time, 17-year-old Mexican-American student, Ralph Lazo, was attending Belmont High School, located in a multi-cultural neighborhood in Los Angeles.
Lazo, who grew up playing basketball with his Japanese-American friends, witnessed the injustices being committed by the federal government against a community dear to him. He bravely chose not to look the other way.
As an act of solidarity, Lazo left his family behind and voluntarily traveled to the Manzanar camp to provide moral support and share in his friends' struggle. He would spend three years living there – until he was eventually drafted by the U.S. Army – and is believed to have been the only non-Japanese person (who wasn't the spouse of a Japanese detainee) to live in a US-run internment camp.
"It was immoral. It was wrong and I couldn't accept it. These people hadn't done anything that I hadn't done, except to go to Japanese language school. They were Americans, just like I am," Lazo said when asked about his motive.
Widely known and embraced by the Japanese-American community, Ralph Lazo's heroic story was immortalized in 2004 with the 30-minute short film Stand Up for Justice: The Ralph Lazo Story...