THIS LATINA ENGINEER SAYS 'BELIEVE IN YOURSELF FIRST AND THE REST SECOND'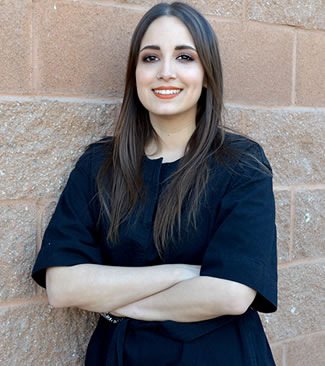 Change from the inside is sometimes more effective and longer lasting, or at least this is what Mechanical Engineer, Nora Naranjo is hoping for.
"Let's look at how the media portrays engineers and scientists: White male, Asian female or male, Indian male," explains Naranjo. "Latinos are underrepresented in STEM, medically and in the field. Because of this, there's an assumption Latinos are not good engineers. This, added to the bias that women are not good at STEM-related fields, is a recipe for disaster."
Throughout her career, Naranjo has personally experienced both the lack of diversity and its impact on the products created. Her current role at Eatsa, a food start-up in San Francisco, has given her the space to live out her childhood dreams of bringing products to life and her adult goal of ensuring that biases are acknowledged and tackled head-on.
On Monday night, Hillary Clinton turned Ms. Machado's pain into a potent political weapon on the biggest stage.
"I see my role in robotics as the redefinition of professional skill set: The fast-paced rhythm of the industry needs engineers that can research and be design-oriented on a controlled environment and also get their hands dirty and build things from scratch," shares Naranjo. "People unafraid to fail but humble enough to accept it, and nimble enough to learn from it. Doers will define the technology...