MISS COSTA RICA NOT ATTENDING MISS UNIVERSE IN PROTEST OF DONALD TRUMP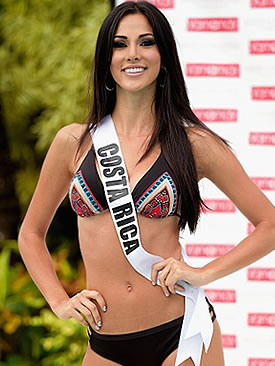 Costa Rica will not be sending its candidate to the Miss Universe 2015 pageant due to Donald Trump's inflammatory comments against Mexican immigrants.
In a statement issued by Televisora de Costa Rica (Teletica), the network that organizes Miss Costa Rica scheduled in August, it was indicated that the winner of the contest will not push through for the Miss Universe despite of the country's 40-year-long relationship with the organization partly owned by the Republican presidential candidate and business magnate.
"For all of those decades the pageant has strived to unite the most diverse countries and cultures, it has carried out important humanitarian campaigns across the world, and it hasn't marginalized a single contestant based on the color of her skin, her religion or her ideas," Teletica said, as quoted by Fox News Latino.
The network continued, "Because of this, we reject the xenophobic and offensive statements by the owner of the Miss Universe pageant against our Mexican brothers and sisters, and therefore, against all Latin Americans."
The news comes after Mexico's pageant organizers also announced that it won't be sending candidates to the Miss Universe. Trump came under fire after he referred to Mexican immigrants as rapists, criminals, and drug dealers.
According to Teletica, they will only reconsider their decision if Trump "retracts his comments immediately and apologizes for his...