LATINO OFFICER PAT ZAMARRIPA HAD 3 TOURS IN IRAQ BEFORE DEATH IN DALLAS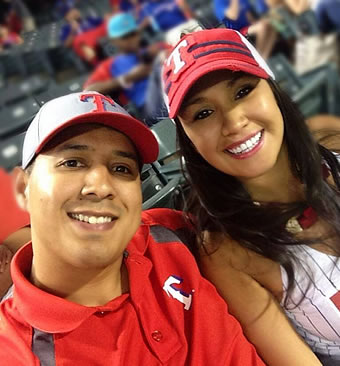 DALLAS – It had been 12 hours since he'd lost his son to one of the country's worst mass police shootings, and he still couldn't understand why.
Dallas police officer Patrick Zamarripa, 32, had survived three tours in Iraq, one of the world's most dangerous places, his father, Rick Zamarripa, said Friday. And then this.
"He comes to the United States to protect people here," his dad said. "And they take his life."
Rick was watching television Thursday night when news broke that someone had opened fire in downtown Dallas around 9 p.m. at the end of a peaceful Black Lives Matter protest in the city. He knew that his son had recently begun working as a bike officer in the downtown area, an assignment he enjoyed.
"Hey Patrick," his father texted. "Are you okay?"
Rick had asked his son that question before, because he knew Zamarripa's job was perilous. The response usually came quickly: "Yes, dad. I'll call you back."
Not this time.
"I didn't hear nothing," Rick said.
He contacted Zamarripa's ...