COLOMBIA HALTS U.S. AERIAL SPRAYING OF CROPS USED TO MAKE COCAINE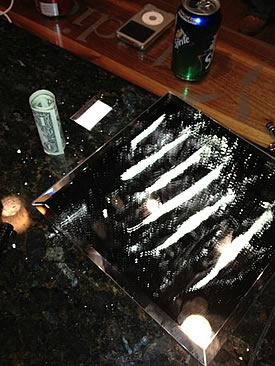 BOGOTÁ, Colombia — The government of Colombia on Thursday night rejected a major tool in the American-backed antidrug campaign — ordering a halt to the aerial spraying of the country's vast illegal plantings of coca, the crop used to make cocaine, citing concerns that the spray causes cancer.
The decision ends a program that has continued for more than two decades, raising questions about the viability of long-accepted strategies in the war on drugs in the region.
Colombia is one of the closest allies of the United States in Latin America and its most stalwart partner on antidrug policy, but the change of strategy has the potential to add a new element of tension to the relationship.
Just last week, American officials warned that the amount of land used to grow coca in Colombia grew by 39 percent last year as aerial spraying to kill or stunt the crop, already a contentious issue here, declined.
"The folks who run counternarcotics never want to give up any of their tools, and there are pockets of discontent inside the U.S. government with this decision," said Adam Isacson, a senior associate of the Washington Office on Latin America, a research group.
"Colombia and the United States have been in lock step on a hard-line approach" in how to fight drug trafficking, he added. "It's the first time there's been light between the two countries on what the strategy should be, in recent memory."